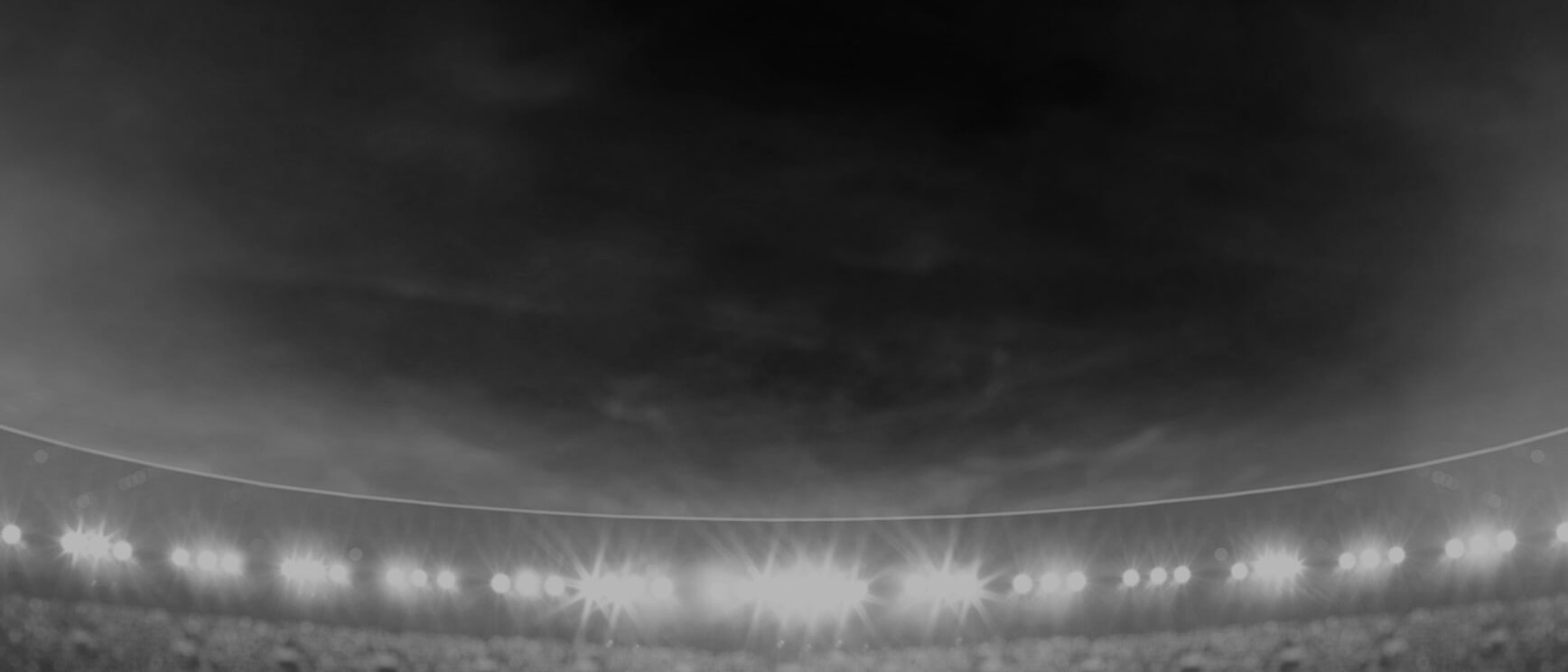 Shaun
Kenny-Dowall
Winger
Player Bio
Height:

194 cm
Weight:

104 kg
Age:

31
Date of Birth:

23 January 1988
Birthplace:

Brisbane, QLD
Nickname:

Skids
Debut Club:

Sydney Roosters

Opposition:

South Sydney Rabbitohs
Date:

19 March 2007

Round:

1
Previous Club:

Sydney Roosters
Junior Club:

East Coast Bays Barracudas
Biography:

The man known as SKD joined the Club midway through the 2017 season after signing until 2019.

He impressed early with his strong leadership qualities and continued to lead by example in 2018. With a wealth of experience, the Kiwi international has made an immediate impact as a try scorer and strong ball carrier.

His tough runs out of trouble has become a vital part of his game.

Kenny-Dowall made 74 tackle breaks last year and averaged 128.7 running metres.

A vocal player at training, Kenny-Dowall is playing a mentor role for the young outside backs.

Career
Appearances

277

Tries

139
2019 Season
Attack
Try Assists

0

Line Breaks

8

Tackle Breaks

97
Defence
Tackles Made

84

Missed Tackles

18
Running Metres
Average Running Metres

135.8

Total Running Metres

3124
Fantasy
Total Points

747

Average Points

32
2019 Season - By Round
2019 Season - By Round
Round
Opponent
Score
Position
Minutes Played
Tries
Goals
Points
Try Assists
Linebreaks
Tackle Breaks
Post Contact Metres
Offloads
Receipts
Tackles Made
Missed Tackles
Total Running Metres
Hit Up Running Metres
Kick Return Metres
1
Sharks

Won

14 - 8
Winger
80
-
-
-
-
-
1
46
-
18
2
-
118
12
5
2
Panthers

Lost

14 - 16
Winger
80
-
-
-
-
-
7
24
3
17
5
-
97
4
3
3
Raiders

Lost

17 - 10
Winger
80
1
-
4
-
-
5
35
1
23
3
1
141
7
24
4
Dragons

Lost

12 - 13
Winger
88
-
-
-
-
-
6
35
3
21
7
-
149
-
39
5
Sea Eagles

Lost

18 - 26
Winger
80
-
-
-
-
-
1
16
1
9
2
2
54
-
9
6
Titans

Lost

38 - 14
Winger
80
-
-
-
-
-
6
37
1
26
5
-
143
32
-
7
Eels

Won

28 - 14
Winger
80
-
-
-
-
-
1
21
-
17
1
2
121
19
24
8
Warriors

Won

18 - 36
Winger
80
1
-
4
-
-
5
37
-
20
3
3
187
32
-
9
Bulldogs

Won

10 - 22
Winger
80
-
-
-
-
-
5
34
-
15
3
-
111
-
16
10
Dragons

Won

12 - 45
Winger
80
1
-
4
-
1
4
28
-
17
5
-
156
10
7
11
Roosters

Won

38 - 12
Winger
80
-
-
-
-
-
2
35
-
13
3
-
88
17
38
13
Rabbitohs

Won

12 - 20
Winger
80
-
-
-
-
-
5
24
1
14
2
-
97
27
7
14
Storm

Lost

34 - 4
Winger
80
-
-
-
-
-
1
38
-
17
2
1
133
36
21
15
Broncos

Won

26 - 12
Winger
80
1
-
4
-
2
3
28
-
18
2
1
162
8
24
16
Warriors

Lost

20 - 24
Winger
80
-
-
-
-
-
6
36
2
23
4
1
144
13
23
17
Bulldogs

Lost

14 - 20
Winger
80
2
-
8
-
1
14
49
-
26
5
1
166
19
15
18
Roosters

Lost

48 - 10
Winger
80
-
-
-
-
-
5
23
-
19
3
2
94
20
35
19
Wests Tigers

Lost

26 - 28
Winger
80
1
-
4
-
1
2
28
-
22
4
-
139
-
38
20
Sea Eagles

Lost

30 - 6
Winger
80
-
-
-
-
-
3
41
-
18
4
1
141
52
43
21
Eels

Lost

20 - 14
Winger
80
1
-
4
-
-
3
44
-
19
6
-
126
-
30
22
Cowboys

Won

42 - 6
Winger
80
-
-
-
-
1
5
55
-
26
4
1
209
20
23
23
Wests Tigers

Lost

46 - 4
Winger
80
-
-
-
-
1
3
45
-
24
4
1
158
7
74
24
Titans

Won

38 - 4
Winger
80
-
-
-
-
1
4
46
1
16
5
1
179
-
23
Career By Season
Career By Season
Year
Played
Won
Lost
Drawn
Win %
Tries
Goals
Points
Kicking Metres
Kicking Metres Average
Goal Conversion Rate
Forced Drop Outs
Try Assists
Linebreaks
Receipts
Tackles Made
Missed Tackles
Tackle Efficiency
Total Running Metres
Average Running Metres
Kick Return Metres
Total Points
Average Points
Roosters
2007
14
5
9
-
36%
8
-
32
17
1.21
-
-
-
6
-
96
23
76.77%
1,658
118.43
267
-
-
Roosters
2008
19
12
7
-
63%
15
-
60
16
0.84
-
-
1
8
-
54
23
60.61%
2,560
134.74
343
-
-
Roosters
2009
24
5
19
-
21%
14
3
62
71
2.96
60.00%
-
6
15
-
109
38
64.21%
3,072
128.00
628
-
-
Roosters
2010
28
17
11
-
61%
21
-
84
325
11.61
-
-
3
20
-
324
66
77.24%
3,821
136.46
262
-
-
Roosters
2011
20
8
12
-
40%
9
-
36
69
3.45
-
-
4
7
-
211
34
79.88%
2,177
108.85
38
-
-
Roosters
2012
17
6
10
1
35%
8
-
32
321
18.88
-
-
3
9
-
194
40
74.91%
1,532
90.12
69
-
-
Roosters
2013
27
21
6
-
78%
9
-
36
20
0.74
-
1
3
6
450
322
32
82.53%
2,786
103.20
150
636
23.0
Roosters
2014
27
17
10
-
63%
11
-
44
56
2.07
-
-
7
12
499
357
38
85.17%
3,439
127.38
190
874
32.0
Roosters
2015
20
12
8
-
60%
17
-
68
86
4.31
-
1
-
12
395
110
17
75.49%
2,733
136.68
364
780
39.0
Roosters
2016
19
5
14
-
26%
7
-
28
25
1.33
-
-
4
9
360
132
28
76.96%
2,382
125.38
193
780
41.0
Knights
2017
15
8
7
-
53%
6
-
24
97
6.45
-
-
1
3
290
71
13
78.83%
1,791
119.43
172
451
30.0
Knights
2018
24
9
15
-
38%
6
-
24
-
-
-
-
-
5
457
68
21
71.70%
3,088
128.67
338
618
25.0
Knights
2019
23
10
13
-
43%
8
-
32
-
-
-
-
-
8
438
84
18
78.75%
3,124
135.84
530
747
32.0
Career Overall
Career Overall
Year Start
Year End
Played
Won
Lost
Drawn
Win %
Tries
Goals
Points
Kicking Metres
Kicking Metres Average
Goal Conversion Rate
Forced Drop Outs
Try Assists
Linebreaks
Receipts
Tackles Made
Missed Tackles
Tackle Efficiency
Total Running Metres
Average Running Metres
Kick Return Metres
Total Points
Average Points
Roosters
2007
2017
224
114
109
1
-
121
3
490
1,065
4.75
60.00%
2
32
106
1,877
1,965
348
76.03%
25,645
114.00
2,587
3,458
15.4
Knights
2017
2019
53
21
32
-
-
18
-
72
14
0.27
-
-
-
14
1,009
167
42
75.38%
6,887
129.00
959
1,540
29.1