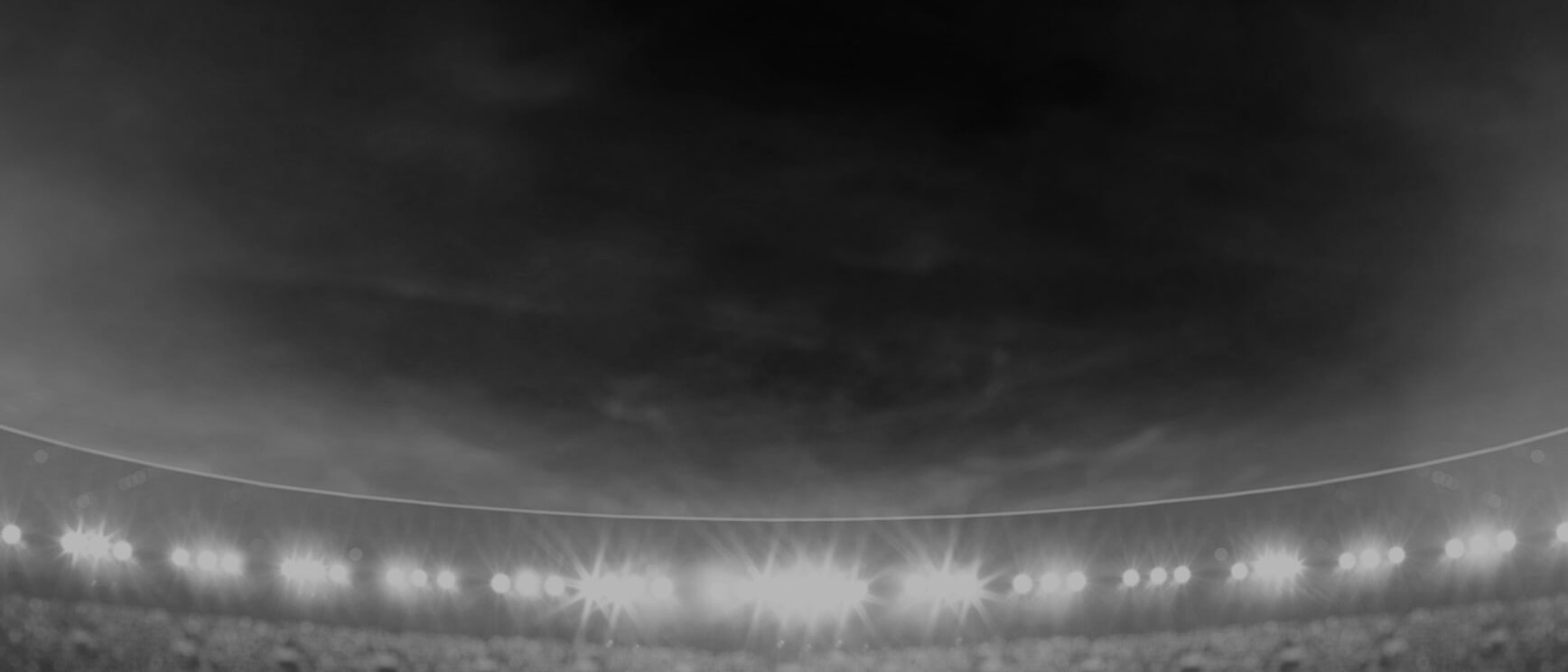 Mitchell
Pearce
Captain - Halfback
Player Bio
Height:

182 cm
Weight:

91 kg
Age:

30
Date of Birth:

07 April 1989
Birthplace:

Sydney, NSW
Nickname:

Junior
Debut Club:

Sydney Roosters

Opposition:

North Queensland Cowboys
Date:

24 March 2007

Round:

2
Previous Club:

Sydney Roosters
Junior Club:

Asquith Magpies, North Ryde Hawks
Biography:

The captain and halfback, Pearce is the architect of the team.

Having joined the Knights in December 2017 from the Sydney Roosters, in what was a huge signing for the Club, Pearce made an immediate impact when he kicked the match winning field goal in his first game in Round 1 of the 2018 season.

He went to another level last season, winning six straight man of the match awards on his way to a return to the Origin arena, where he was a major catalyst in a NSW series victory.

Pearce made his NRL debut with the Roosters in 2007 as a 17-year-old and won a premiership with the team in 2013.

The playmaker has some big game experience playing not only Origin, but also NRL All Stars and NSW City.

He became the youngest ever player in NRL history to play 200 matches in the top grade.

The son of Wayne Pearce, he has an exceptional kicking game, is a great competitor and possess strong leadership qualities.
2019 Season
Kicking
Forced Drop Outs

15

Average Kicking Metres

357.8
Attack
Try Assists

13

Line Break Assists

17
Passing
Offloads

13

Receipts

1481
Running Metres
Average Running Metres

73.7

Total Running Metres

1695
Fantasy
Total Points

1026

Average Points

44
2019 Season - By Round
2019 Season - By Round
Round
Opponent
Score
Position
Minutes Played
Tries
Goals
Points
Kicking Metres
Forced Drop Outs
Try Assists
Linebreaks
Tackle Breaks
Post Contact Metres
Offloads
Receipts
Tackles Made
Missed Tackles
Total Running Metres
Hit Up Running Metres
Kick Return Metres
1
Sharks

Won

14 - 8
Halfback
80
-
-
-
307
1
1
-
2
6
1
62
14
2
68
-
-
2
Panthers

Lost

14 - 16
Halfback
80
-
-
-
460
1
-
-
1
2
-
62
25
4
40
-
-
3
Raiders

Lost

17 - 10
Halfback
80
-
-
-
260
-
-
-
1
11
-
67
15
7
82
-
-
4
Dragons

Lost

12 - 13
Halfback
88
-
-
-
583
-
-
-
1
5
-
73
25
4
37
-
-
5
Sea Eagles

Lost

18 - 26
Halfback
68
-
-
-
50
-
-
-
2
20
-
48
15
2
103
-
34
6
Titans

Lost

38 - 14
Halfback
80
-
-
-
304
-
1
-
1
10
-
68
10
2
98
-
-
7
Eels

Won

28 - 14
Halfback
80
1
-
4
412
2
1
1
3
11
-
75
24
6
91
-
2
8
Warriors

Won

18 - 36
Halfback
80
1
-
4
384
1
2
1
2
5
1
66
13
1
86
-
-
9
Bulldogs

Won

10 - 22
Halfback
80
1
-
4
441
2
-
-
2
16
-
74
14
1
102
-
5
10
Dragons

Won

12 - 45
Halfback
80
1
-
5
427
-
2
-
2
5
1
76
11
3
74
-
6
11
Roosters

Won

38 - 12
Halfback
80
1
-
4
489
2
1
1
5
10
2
73
11
7
99
-
6
13
Rabbitohs

Won

12 - 20
Halfback
80
-
-
-
373
2
-
-
-
4
1
60
19
3
46
-
-
14
Storm

Lost

34 - 4
Halfback
80
-
-
-
204
-
-
-
2
3
-
57
12
7
81
-
-
15
Broncos

Won

26 - 12
Halfback
80
-
-
-
259
1
-
-
1
4
1
66
24
7
60
-
-
17
Bulldogs

Lost

14 - 20
Halfback
80
-
-
-
548
1
1
-
1
20
1
89
13
5
139
-
-
18
Roosters

Lost

48 - 10
Halfback
80
-
-
-
571
-
-
-
1
8
-
73
19
5
54
-
4
19
Wests Tigers

Lost

26 - 28
Halfback
80
-
-
-
409
-
-
-
-
7
-
71
9
1
76
-
-
20
Sea Eagles

Lost

30 - 6
Halfback
80
-
-
-
332
-
-
-
-
9
-
60
13
6
73
-
-
21
Eels

Lost

20 - 14
Halfback
80
-
-
-
481
1
1
-
-
3
-
52
17
4
14
-
1
22
Cowboys

Won

42 - 6
Halfback
80
2
-
8
156
-
1
2
3
5
-
59
19
1
139
-
-
23
Wests Tigers

Lost

46 - 4
Halfback
80
-
-
-
299
-
1
-
-
4
-
45
20
5
39
-
-
24
Titans

Won

38 - 4
Halfback
80
1
-
4
258
-
1
1
1
2
3
60
18
3
58
-
-
25
Panthers

Lost

54 - 10
Halfback
80
-
-
-
224
1
-
-
2
2
2
45
17
2
27
-
-
Career By Season
Career By Season
Year
Played
Won
Lost
Drawn
Win %
Tries
Goals
Points
Kicking Metres
Kicking Metres Average
Goal Conversion Rate
Forced Drop Outs
Try Assists
Offloads
Receipts
Tackles Made
Missed Tackles
Total Running Metres
Average Running Metres
Kick Return Metres
Total Points
Average Points
Roosters
2007
16
5
11
-
31%
2
-
8
3,599
224.94
-
-
13
15
-
280
55
621
38.81
6
-
-
Roosters
2008
25
14
11
-
56%
7
-
29
7,736
309.44
-
-
16
17
-
554
95
978
39.12
16
-
-
Roosters
2009
24
5
19
-
21%
7
-
29
8,550
356.25
-
-
9
20
-
446
79
1,063
44.29
19
-
-
Roosters
2010
22
13
9
-
59%
9
-
36
5,999
272.68
-
-
18
18
-
385
88
1,039
47.23
24
-
-
Roosters
2011
21
9
12
-
43%
3
-
13
6,340
301.90
-
-
19
20
-
363
74
1,045
49.76
21
-
-
Roosters
2012
22
8
13
1
36%
10
-
40
6,161
280.05
-
-
22
31
-
428
84
1,204
54.73
9
-
-
Roosters
2013
26
20
6
-
77%
5
-
20
7,539
289.97
-
6
24
21
1,173
566
53
1,095
42.12
43
876
33.0
Roosters
2014
26
17
9
-
65%
9
-
36
6,753
259.75
-
6
18
20
1,275
508
64
1,578
60.70
146
1,226
47.0
Roosters
2015
21
14
7
-
67%
1
-
4
5,481
261.00
-
5
16
28
1,049
422
49
1,409
67.14
1
958
45.0
Roosters
2016
12
4
8
-
33%
1
-
4
4,234
352.79
-
9
11
14
742
283
32
901
75.16
10
638
53.0
Roosters
2017
23
-
-
-
-
7
-
31
8,217
357.26
-
11
15
25
1,285
521
58
1,566
68.09
-
1,279
55.6
Knights
2018
15
7
8
-
47%
2
-
10
6,196
413.06
-
9
13
22
898
240
38
889
59.29
18
752
50.0
Knights
2019
23
10
13
-
43%
8
-
33
8,230
357.83
-
15
13
13
1,481
377
88
1,695
73.71
62
1,026
44.0
Career Overall
Career Overall
Year Start
Year End
Played
Won
Lost
Drawn
Win %
Tries
Goals
Points
Kicking Metres
Kicking Metres Average
Goal Conversion Rate
Forced Drop Outs
Try Assists
Offloads
Receipts
Tackles Made
Missed Tackles
Total Running Metres
Average Running Metres
Kick Return Metres
Total Points
Average Points
Roosters
2007
2017
238
125
112
1
-
61
-
250
70,793
297.45
-
37
181
229
5,515
4,756
729
12,391
52.00
326
5,393
22.7
Knights
2018
2019
38
17
21
-
-
10
-
43
14,428
379.68
-
24
26
35
2,379
617
126
2,585
68.00
80
1,778
46.8