You have skipped the navigation, tab for page content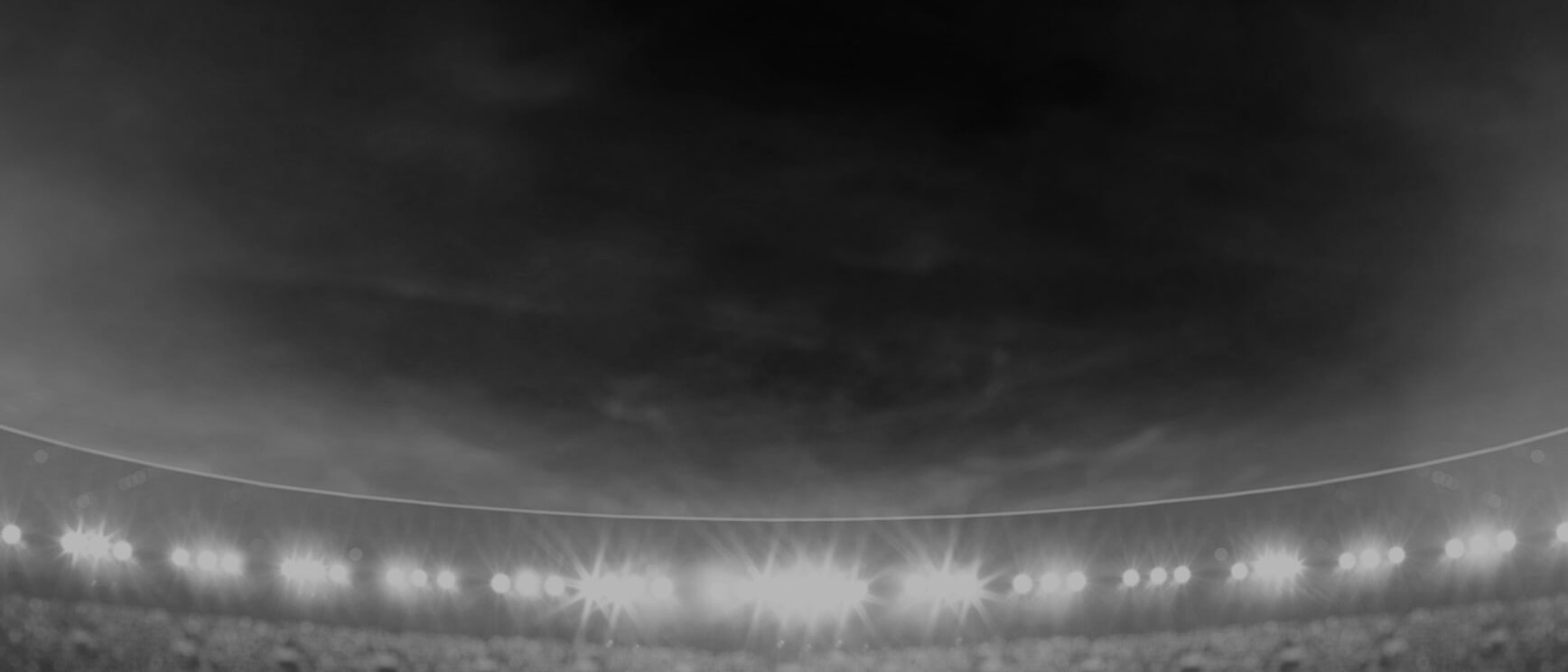 Kalyn
Ponga
Fullback
Player Bio
Height:

184 cm

Date of Birth:

30 March 1998

Weight:

92 kg

Birthplace:

Port Hedland, WA

Age:

23

Nickname:

KP
Debut Club:

North Queensland Cowboys

Date:

16 September 2016

Opposition:

Brisbane Broncos

Round:

Finals Week 2
Previous Club:

North Queensland Cowboys

Junior Club:

Souths Mackay, Easts Tigers Brisbane
Biography:

The 2018 and 2020 Danny Buderus medal winner, Ponga enjoyed a stunning season last year.

A staple of the Queensland State of Origin side, the livewire has become a highlight-reel machine and stamped himself as one of the game's best fullbacks.

Ponga was born in Port Hedland, WA but is a Mackay junior.

He made his NRL debut for the North Queensland Cowboys in 2016 and played nine games with the side across two seasons.

A speedster with cunning footwork, his ability to beat defenders is one of his strong attributes.

Ponga is signed with the Knights until the end of 2024 and is primed for a huge season in 2021.

ABOUT ME ...

Who am I ... Kalyn Ponga
Who is most important to me ... Can't really split them but my mum, dad and little sister
Greatest off-field achievement ... I haven't probably achieved what I wanted to off the field, my goal was to go to University and study, started my secondary school teaching degree but haven't finished it, that is probably something I want to achieve
Something you wouldn't know about me is.. My biggest fear is bugs, love my photography, I also used to play a lot of golf and thought I wanted to play golf professionally
I'd be lost without... Connor, my roommate, he looks after me
What I love most about living in Newcastle... Love the beach and my mates, the boys that are here, both in the top squad and a few in the 20's and some local mates.
I grew up ... Grew up everywhere, spent the longest in Palmerston North which is in New Zealand
People would describe me as ... Laid-back, easy-going and relaxed
As a kid my hero was ... My dad, always
They were my hero because... He always inspired me to be the best that I could be whether it was school or sport
The last book I read was... The Subtle Art
My favourite song to listen to on game day is ... Nonstop by Drake or the song Chicken Soup
My favourite thing to do in Newcastle is ... Go the beach, get out and about, go on adventures and take photos
My greatest on field moment... Anytime you put on a jersey for the first time is a big achievement, my debut, playing for the Knights and then playing for Queensland as well.

2021 Season
Attack
Try Assists

14

Line Breaks

9

Tackle Breaks

74
Defence
Tackles Made

45

Missed Tackles

29
Running Metres
Average Running Metres

145

Total Running Metres

2178
Fantasy
Total Points

743

Average Points

49.5
2021 Season - By Round
2021 Season - By Round
Round
Opponent
Score
Position
Minutes Played
Tries
Goals
Points
Kicking Metres
Forced Drop Outs
Try Assists
Linebreaks
Tackle Breaks
Post Contact Metres
Offloads
Receipts
Tackles Made
Missed Tackles
Total Running Metres
Hit Up Running Metres
Kick Return Metres
5
Titans

Lost

42 - 16
Fullback
80
1
2
8
72
-
-
1
5
26
2
36
8
3
180
-
48
6
Sharks

Won

26 - 22
Fullback
80
2
3
14
32
-
2
2
8
41
3
39
7
1
172
-
44
7
Panthers

Lost

24 - 6
Fullback
80
-
1
2
77
-
-
-
4
35
1
49
1
2
179
-
68
8
Roosters

Lost

4 - 38
Fullback
80
-
-
-
100
-
1
-
3
25
-
61
2
3
111
14
30
9
Raiders

Won

16 - 24
Fullback
80
1
4
12
-
-
1
1
7
27
3
35
7
5
119
-
-
16
Cowboys

Won

38 - 0
Fullback
75
2
-
8
-
-
2
1
4
38
-
50
1
2
212
-
38
18
Storm

Lost

48 - 4
Fullback
32
-
-
-
-
-
-
-
2
-
-
16
1
1
33
-
7
19
Roosters

Lost

28 - 8
Fullback
80
-
-
-
7
-
1
-
3
24
1
44
4
1
119
20
39
20
Raiders

Won

34 - 24
Fullback
68
1
-
4
-
-
2
1
5
20
-
32
3
1
119
-
27
21
Broncos

Won

28 - 20
Fullback
80
-
-
-
14
-
1
-
7
46
1
32
2
2
182
-
30
22
Sharks

Won

14 - 16
Fullback
80
-
-
-
32
1
-
-
10
42
-
46
2
4
184
-
61
23
Bulldogs

Won

16 - 22
Fullback
80
-
-
-
-
-
-
1
2
38
2
41
3
2
184
-
73
24
Titans

Won

15 - 14
Fullback
80
1
-
4
-
-
1
1
8
19
-
50
1
-
182
16
48
25
Broncos

Lost

35 - 22
Fullback
45
-
-
-
-
-
1
-
1
17
2
21
-
-
93
-
-
26
Eels

Lost

28 - 20
Fullback
80
-
-
-
-
-
2
1
5
5
1
32
3
2
101
13
27
Career By Season
Career By Season
Year
Played
Won
Lost
Drawn
Win %
Tries
Goals
Points
Kicking Metres
Kicking Metres Average
Goal Conversion Rate
Forced Drop Outs
Try Assists
Linebreaks
Receipts
Tackles Made
Missed Tackles
Tackle Efficiency
Total Running Metres
Average Running Metres
Kick Return Metres
Total Points
Average Points
Cowboys
2016
2
1
1
-
50%
-
-
-
-
-
-
-
-
1
28
4
1
75.00%
235
117.55
27
48
24.0
Cowboys
2017
7
2
5
-
29%
3
-
12
50
7.14
-
-
-
8
153
19
8
64.04%
879
125.00
413
287
41.0
Knights
2018
20
7
13
-
35%
6
27
78
1,295
64.77
69.23%
7
11
12
698
105
42
67.44%
2,855
142.00
990
1,050
52.5
Knights
2019
20
8
12
-
40%
11
48
140
1,117
55.83
80.00%
8
9
15
718
113
42
66.45%
2,557
127.00
788
975
48.8
Knights
2020
19
11
8
-
58%
10
46
132
1,598
84.11
65.71%
8
14
12
791
54
41
53.19%
3,502
184.00
1,064
1,106
58.2
Knights
2021
15
8
7
-
53%
8
10
52
334
22.23
71.43%
1
14
9
584
45
29
60.81%
2,178
145.00
548
743
49.5
Career Overall
Career Overall
Year Start
Year End
Played
Won
Lost
Drawn
Win %
Tries
Goals
Points
Kicking Metres
Kicking Metres Average
Goal Conversion Rate
Forced Drop Outs
Try Assists
Linebreaks
Receipts
Tackles Made
Missed Tackles
Tackle Efficiency
Total Running Metres
Average Running Metres
Kick Return Metres
Total Points
Average Points
Cowboys
2016
2017
9
3
6
-
33%
3
-
12
50
5.56
-
-
-
9
181
23
9
71.88%
1,115
123.00
440
333
37.0
Knights
2018
2021
74
34
40
-
46%
35
131
402
4,344
58.70
71.58%
24
48
48
2,791
317
154
67.30%
11,094
149.00
3,391
3,861
52.2