You have skipped the navigation, tab for page content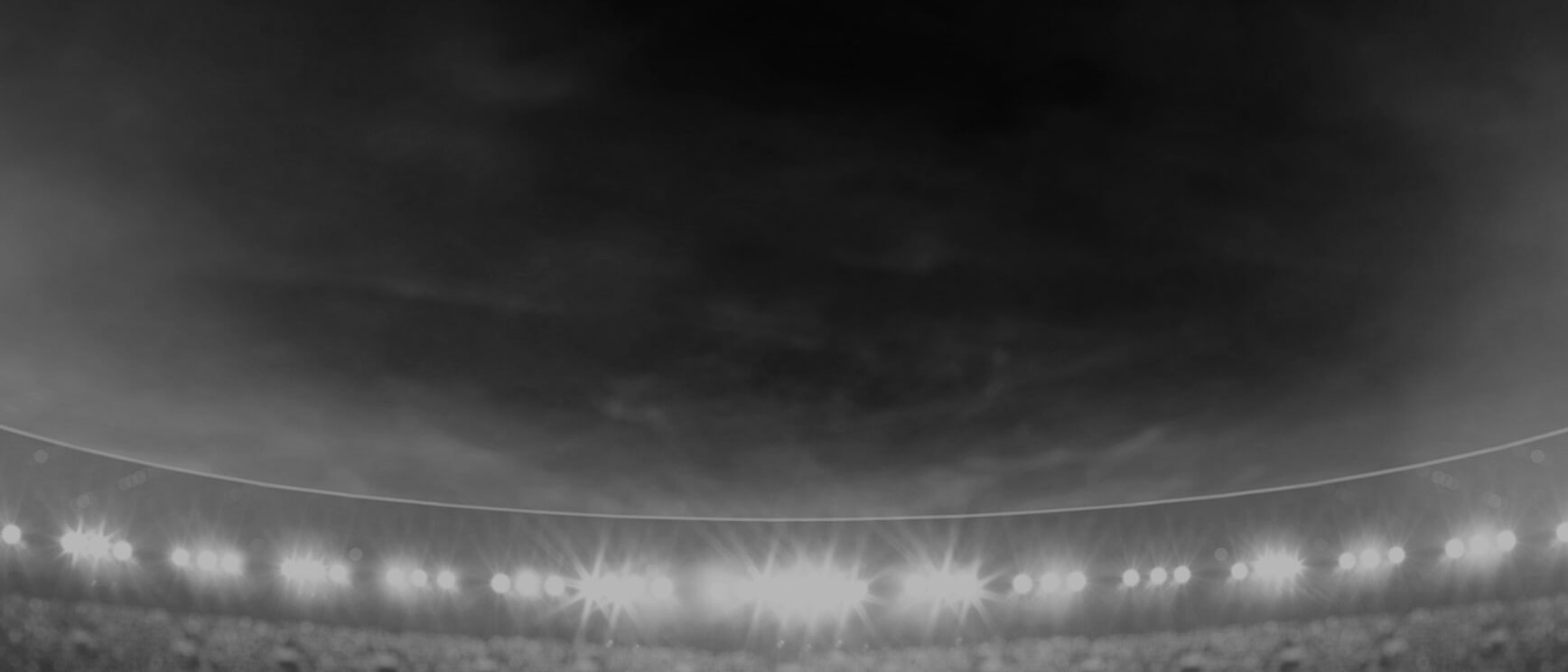 Blake
Green
Five-Eighth
Player Bio
Height:

179 cm

Date of Birth:

19 September 1986

Weight:

97 kg

Birthplace:

Fairfield, NSW

Age:

34

Nickname:

Greeny
Debut Club:

Parramatta Eels

Date:

07 April 2007

Opposition:

Canberra Raiders

Round:

4
Previous Clubs:

Parramatta Eels, Cronulla-Sutherland Sharks, Canterbury-Bankstown Bulldogs, Melbourne Storm, Manly-Warringah Sea Eagles, New Zealand Warriors

Junior Club:

-
Biography:

The 33-year-old joined the Club mid-way through the 2020 season from the Warriors.
Green has played over 250 first grade games across the NRL and Super League and brings with him big game experience.
A former Australian Schoolboys representative, the five-eighth began his NRL career with Parramatta in 2007 before moving to Cronulla and then Canterbury.
In 2011 he made the move to England where he spent two seasons with Hull KR before joining Wigan with whom he won a premiership with in 2013.
Returning to the NRL in 2015, Green joined the Storm and played a major role in their run to the grand final in 2016.
He then spent time with Manly and New Zealand.
He is contracted to the Bulldogs for 2021.
2020 Season
Kicking
Forced Drop Outs

9

Average Kicking Metres

329.1
Attack
Try Assists

7

Line Break Assists

4
Passing
Offloads

7

Receipts

735
Running Metres
Average Running Metres

51

Total Running Metres

764
Fantasy
Total Points

598

Average Points

39.9
2020 Season - By Round
2020 Season - By Round
Round
Opponent
Score
Position
Minutes Played
Tries
Goals
Points
Kicking Metres
Forced Drop Outs
Try Assists
Linebreaks
Tackle Breaks
Post Contact Metres
Offloads
Receipts
Tackles Made
Missed Tackles
Total Running Metres
Hit Up Running Metres
Kick Return Metres
1
Knights

Lost

20 - 0
Halfback
80
-
-
-
313
-
-
-
-
13
-
49
15
2
35
-
-
2
Raiders

Lost

6 - 20
Halfback
80
-
-
-
341
1
-
-
-
4
-
49
20
4
51
-
-
3
Dragons

Won

18 - 0
Halfback
80
-
-
-
534
1
1
-
-
12
1
54
35
6
42
-
-
4
Panthers

Lost

26 - 0
Halfback
80
-
-
-
479
-
-
-
-
11
1
54
23
3
38
-
-
5
Cowboys

Won

37 - 26
Halfback
80
-
-
-
438
2
3
-
1
7
1
53
16
1
59
13
-
6
Rabbitohs

Lost

40 - 12
Halfback
80
-
-
-
407
-
1
-
1
16
-
43
16
-
62
-
-
7
Storm

Lost

50 - 6
Halfback
80
-
-
-
236
1
-
-
1
31
2
56
20
1
100
-
-
8
Broncos

Won

26 - 16
Halfback
80
-
-
-
316
1
1
-
1
18
1
48
17
-
60
-
-
9
Titans

Lost

16 - 12
Halfback
80
-
-
-
388
1
-
-
-
5
-
53
13
2
30
-
-
10
Sharks

Lost

10 - 46
Halfback
71
-
-
-
246
1
-
-
-
13
-
49
22
-
59
-
-
11
Roosters

Lost

10 - 18
Halfback
80
-
-
-
545
1
-
-
-
18
-
57
21
1
42
-
-
12
Wests Tigers

Won

20 - 26
Halfback
80
-
-
-
385
-
-
-
-
17
-
72
13
3
66
-
-
13
Wests Tigers

Won

44 - 4
Five-Eighth
80
-
-
-
186
-
1
-
-
9
-
39
17
2
36
-
-
14
Sea Eagles

Won

26 - 24
Five-Eighth
80
-
-
-
122
-
-
-
2
16
1
46
20
4
48
-
-
15
Cowboys

Won

12 - 0
Five-Eighth
17
-
-
-
-
-
-
-
-
6
-
13
3
-
29
-
-
Career By Season
Career By Season
Year
Played
Won
Lost
Drawn
Win %
Tries
Goals
Points
Kicking Metres
Kicking Metres Average
Goal Conversion Rate
Forced Drop Outs
Try Assists
Offloads
Receipts
Tackles Made
Missed Tackles
Total Running Metres
Average Running Metres
Kick Return Metres
Total Points
Average Points
Eels
2007
6
3
3
-
50%
-
-
-
494
82.33
-
-
2
3
-
95
7
212
35.00
-
-
-
Sharks
2008
7
4
3
-
57%
-
-
-
847
121.00
-
-
1
1
-
137
8
260
37.00
-
-
-
Sharks
2009
12
1
11
-
8%
1
-
4
2,886
240.50
-
-
3
5
-
266
28
508
42.00
7
-
-
Bulldogs
2010
18
7
11
-
39%
2
-
8
1,050
58.33
-
-
3
2
-
364
24
768
42.00
-
-
-
Storm
2015
26
15
11
-
58%
8
-
32
3,043
117.05
-
17
10
16
1,044
548
37
1,603
61.67
27
1,053
40.0
Storm
2016
24
19
5
-
79%
2
-
8
2,786
116.10
-
18
10
7
854
504
49
1,318
54.92
23
850
35.0
Sea Eagles
2017
24
14
10
-
58%
3
-
12
5,431
226.30
-
25
10
4
1,107
344
45
1,066
44.00
13
720
30.0
Warriors
2018
22
13
9
-
59%
2
-
8
4,847
220.30
-
16
10
5
1,033
418
61
1,021
46.00
12
749
34.0
Warriors
2019
21
9
11
1
43%
2
-
9
5,981
284.81
-
16
12
6
1,129
377
60
1,093
52.00
5
808
38.5
Warriors
2020
12
4
8
-
33%
-
-
-
4,628
385.68
-
9
6
6
637
231
23
649
54.00
-
535
44.6
Knights
2020
3
3
-
-
100%
-
-
-
308
102.57
-
-
1
1
98
40
6
115
38.00
-
63
21.0
Career Overall
Career Overall
Year Start
Year End
Played
Won
Lost
Drawn
Win %
Tries
Goals
Points
Kicking Metres
Kicking Metres Average
Goal Conversion Rate
Forced Drop Outs
Try Assists
Offloads
Receipts
Tackles Made
Missed Tackles
Total Running Metres
Average Running Metres
Kick Return Metres
Total Points
Average Points
Eels
2007
2007
6
3
3
-
50%
-
-
-
494
82.33
-
-
2
3
-
95
7
212
35.00
-
-
-
Sharks
2008
2009
19
5
14
-
26%
1
-
4
3,733
196.47
-
-
4
6
-
403
36
761
40.00
7
-
-
Bulldogs
2010
2010
18
7
11
-
39%
2
-
8
1,050
58.33
-
-
3
2
-
364
24
768
42.00
-
-
-
Storm
2015
2016
50
34
16
-
68%
10
-
40
5,830
116.59
-
35
20
23
1,898
1,052
86
2,923
58.00
50
1,898
38.0
Sea Eagles
2017
2017
24
14
10
-
58%
3
-
12
5,431
226.30
-
25
10
4
1,107
344
45
1,066
44.00
13
720
30.0
Warriors
2018
2020
55
26
28
1
47%
4
-
17
15,456
281.02
-
41
28
17
2,799
1,026
144
2,764
50.00
17
2,092
38.0
Knights
2020
2020
3
3
-
-
100%
-
-
-
308
102.57
-
-
1
1
98
40
6
115
38.00
-
63
21.0